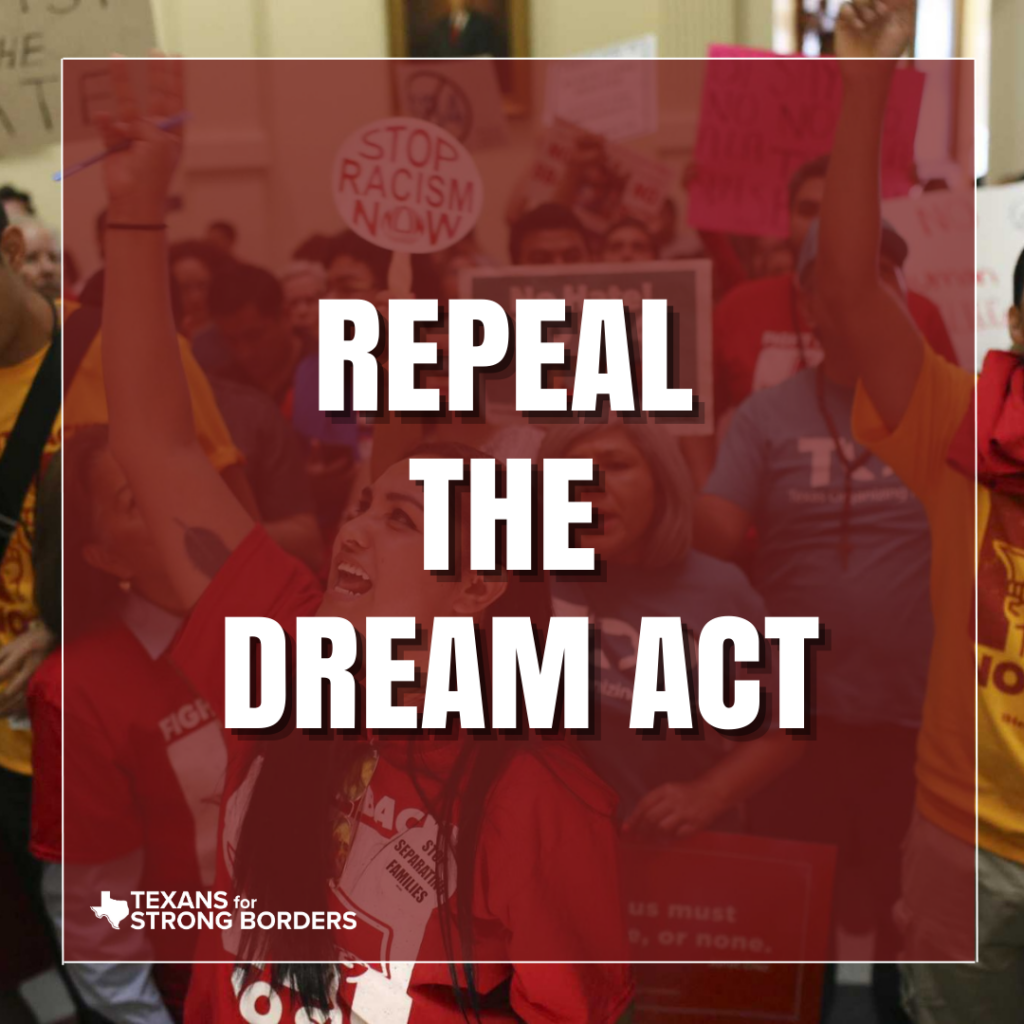 In 2001, then Governor Rick Perry signed the so-called Texas DREAM Act which made Texas the FIRST STATE to provide in-state tuition to illegal aliens.
Despite having a Republican majority, in the state house, state senate, and the governor's office the bill passed with bipartisan support.
There are several stipulations to the Texas DREAM act including
The student must have held residency in Texas for at least three years prior to graduating high school
The student must have a GED or high school diploma from an accredited public or private school in Texas and enroll in a Texas public college or university
The student must be dependent on a parent or guardian living in Texas
Now 20 years later, the results of this legislation have been devastating.
Taxpayers are footing the dime for foreign nationals to receive free collegiate education (according to a recent study by FAIR awarding in-state tuition to illegal aliens costs Texans $460 Million per year). Our streets are flooded with illegal aliens. Our communities are being infiltrated by cartels and violence.
In the past there have been major battles to try to repeal the legislation. In 2015, Lt. Governor Dan Patrick prioritized legislation in the Senate , but due to open border fanatics the bill lost momentum. Governor Abbott campaigned on the fact that he would NOT veto legislation to end the Texas Dream Act
And now, HB 859 by Rep. Bryan Slaton and HB 3280 by Rep. Terri Leo-Wilson have been filed to take down this radical law.
Texans for Strong Borders supports any legislation which would end in state tuition for illegal aliens and will work to ensure said legislation passes.
Read more from TFSB President Chris Russo on this issue: COMMENTARY: Texas must repeal In-State Tuition for Illegal Aliens and comments made by Russo in 'Missed Opportunity': No Legislation Filed in Senate to End In-state Tuition for Illegals.
Contact your elected officials and encourage them to stop giving handouts to illegals today!